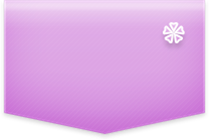 *NO start-up fee.

*NO minimum order.

*NO set order dates.

*NO credit checks.

*NO set areas.

*NO storage of stock needed

*FREE catalogues.

*FREE website.

*FREE Products & Gifts- no limit!

*Work full time, part time, or in your "spare

time" working hours that suit you?

*Oriflame Email Address

*Earn 20% - 35% on own orders.

*Work from home around your work & family commitments.

*Must 18+ age requirement.

All you have to do is simply show -
books to –

Friends and family.
Work colleagues.
Neighbours.
Local business.
You can do door to door.
Do party plan
***It's up to YOU!!***